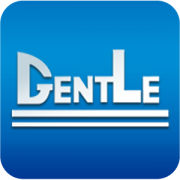 More about Gentle Automatic Solution Sdn. Bhd.
Gentle Automatic Solution Sdn Bhd in both designing and supplying fully Integrated Industrial Automation Systems, including hydraulic, pneumatic and electrical/electronic systems for motion control applications. Our Automation Control Solution includes complete systems for high-pressure testing of pneumatic and hydraulics.
Gentle Automatic Solution Sdn Bhd are specialist manufacturer of high performance electrical conduits and fittings with a manufacturing base located in malaysia.Our emphasis is in the production of eco friendly products that reduce or minimise the environmental impact caused by traditional materials.No chemicals are used in the manufacturing process and our products, which are easily recycled do not contain any Organo-Halides or Heavy metals.
We at Gentle Automatic Solution Sdn Bhd advance the art of industrial automation through the integration of a broad spectrum of Automation Control Technologies delivering elegant, easy to integrate process, manufacturing, test and measurement solutions that deliver unprecedented efficiency, speed, and flexibility to the client. Through organic growth and expansion,
Gentle Automatic Solution Sdn Bhd has become the premier supplier of Pneumatic and Hydraulic controls, equipment, and systems. At Gentle Automatic Solution Sdn Bhd, we are continuously e